Harvest Dinner & Offering 2020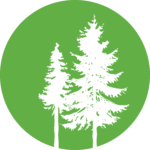 The Harvest Dinner & Offering is a wonderful tradition we have at Northwood. This event started many years ago with the idea of coming together in the fall to give thanks to God for the harvest of blessings in the past year. It will be a great night of food, fun, and (online) fellowship.


Even if it has been a difficult year for you, God's blessings of love and faithfulness is ever present for each of us. As part of giving thanks to God, we take a love offering that evening; which in the past has always been used to help meet a special need the church may have. However, for several years now, 100% of our love offering goes towards a group of amazing ministries and organizations in town that are doing great work and helping people in the name of Jesus. If you would like to learn more about these ministries, we encourage you to visit their website or give them a call.


When it comes to the offering it is common for people to ask, "How much should I give?" As always, we leave that between you and God. Many people have found it helpful to give one day's wage to this special offering. Others have decided to give a sacrificial gift. We simply ask that you pray about this and only give what you feel the Lord is leading you to give. There will be no pressure that night for you to give, only an opportunity. It does not matter if you are prepared to make a gift or not, we want you to be a part of this special night. You are an important part of our family and it simply won't be the same without you!


We are excited to be part of the Northwood family and we pray you are excited as well. God continues to do great work at Northwood. We believe God has wonderful plans for our church family.
Agape is excited to continue expanding our Mentorship program and adding more events and groups this year. We have not been able to hold a Youth Night event in months, and we are excited to launch those again beginning in October. These monthly events are a fun outlet for the kids and a great connection point between different mentors and mentees. These typically include a meal, bible lesson, and a fun activity like Putter's laser tag, bowling, or a group game. We also are beginning to add more group mentoring opportunities where multiple kids will meet weekly with one or more mentors. This will allow us to serve more kids and continue to pull kids off our growing waitlist. These weekly groups will meet for a fun activity/outing and spiritual connection, growing deeper in friendships with one another and having the adult mentor that can encourage and guide them. Our costs for this will continue to rise as we hope to add at least three more mentorship groups this fall that would be doing different outings and activities together. Youth Nights and Mentorship groups are the first two tangible aspects of the program, but we will continue to expand and grow it as soon as we have the means to do it.
Although the majority of the items provided in our bags are donated to Bags of Love by our generous community, we still need to budget approximately $30,000 per year to purchase items where we do not receive adequate donations. Our annual purchases generally include new underwear and pajamas, certain toiletry items. high-quality batting for the quilts, infant toys/supplies, long pants and duffel bags for the older children.
Bags of Love provides basic necessities and comfort items to children who are impacted by the damaging effects of abuse, neglect, poverty and homelessness. We coordinate our efforts with more than 60 regional partners, including other nonprofits, governments offices and school district locations, who assist us in identifying children in need. Every Bag of Love provided includes age-appropriate outfits, pajamas, socks & underwear, toiletries, school supplies, books, toys and a handmade quilt or fleece blanket.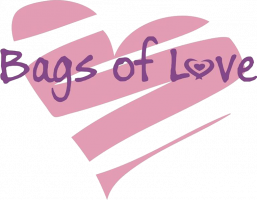 CAFA: Christians as Family Advocates
CAFA's Creative Connections Program provides therapeutic art groups to our community. As we are constructing our therapeutic art room, we look forward to promoting emotional health and connection as we provide artistic opportunities to help to meet the needs of seniors, foster and adoptive children and families, children and families affected by domestic violence, and other groups as needs arise within our agency and community. We are appreciative of this grant in that it will help provide tables, chairs, furnishings, a desk, file cabinets, shelving, cabinets, and art supplies to help make this program possible to serve our community. Our goal is to cultivate a space that promotes healing, and with these furnishings, storage areas, and materials for artistic experience, we will be able to offer opportunities for people to find meaning, purpose and connection through the arts.
Community Supported Shelters
This amount will support our Camp Facilitator position for the CSS Microsite (6 hut community) at 1845 West 11th. The #1 reason why our program is so successful is that we have the support of Case-Management in our hut communities.
This Camp Facilitator: Develops one-on-one relationships with individual clients to become familiar with their unique circumstances, strengths & weaknesses, aspirations, etc. – Assesses a camper's most immediate needs through active listening. – Works with campers to identify personal goals and co-create a plan with achievable steps to reaching those goals. – Assists campers in connecting to pertinent social service agencies and advocates in order to get the support they need from the community and other providers. – Works with caseworkers to provide wraparound services for clients. – Keeps records of client's goals, progress, challenges, etc.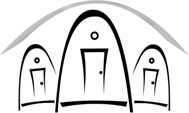 First and foremost, our need is for supplies related to cleaning & disinfecting practices (PPE, cleaning & disinfecting products). Costs have escalated as has the need of supply to meet our patient volumes. The Lord has provided us with a nurse practitioner who will start early next year (March).There are medical equipment supplies that will also need to be added, in preparation for her if the grant allows. Thank you so much for this opportunity.
Every Child of Lane County
ECLC will utilize this donation to meet the emergency needs of foster families in Lane County. Often, children entering foster care have little more than the clothes on their backs. ECLC is running the My NeighbOR initiative (myneighbor.org) to meet these needs. Community members sign up to become "neighbors" and receive a weekly (more frequently during these wildfires) email with specific needs of specific children in foster care. Volunteers can pledge to meet needs, and have 72 hours to deliver the donation. Needs that cannot be filled by the community (timing, cost, etc.) but fit the scope of our mission are purchased by Every Child Lane County. (Bunk beds, car seats, groceries, etc.)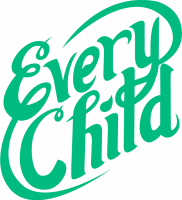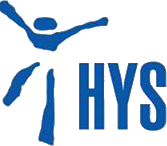 Due to COVID, we have not been able to conduct fundraising practices as planned. While we're in pretty good shape financially, I am a bit concerned moving forward. We would like to use this $ to continue our operations and possibly look at hiring a 2nd staff person for our Resource Center. The hiring of this person would enable me, Brad Bills, to spend more time on raising financial support.
We are currently in a transition of leadership in identifying a new YL Area Director. We are excited about this season as we are poised for a healthy rebuild of the ministry. The challenge/opportunity in front of us is that we are seeking to raise $90,000 of new giving for Springfield Young Life between now and February 1st. This will be what is needed to bring in a new Area Director while sustaining the current level of ministry as well.