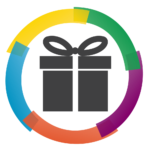 The Harvest Dinner & Offering is an anticipated tradition we have at Northwood. The Harvest Dinner & Offering originated as a way we could come together to remember and celebrate God's abundant blessings of the past year. It will be a great night of food, fun, and (online) fellowship.
Even if it has been a difficult year for you, God's blessings of love and faithfulness are ever-present for each of us. 
The past twenty months have been a very difficult time for many in our congregation, and those throughout our community, including the organizations we have chosen to bless this year. Even in the midst of these challenging times, God's blessings of love and faithfulness are ever present for each of us.
As part of giving thanks to God, we take a love offering, which historically helped us meet a special need the church may have. However, during the past seven years 100% of our love offering has been invested in ministries and organizations who are doing great work and helping people in the name of Jesus. The offering from our dedicated church family has grown from approximately $23,000 seven years ago to over $84,000 last year. If you would like to learn more about these ministries, we encourage you to visit their website or give them a call.
When it comes to the offering it is common for people to ask, "How much should I give?" As always, we leave that between you and God. Many people have found it helpful to give one day's wage to this special offering. Others have decided to give a sacrificial gift. We simply ask that you pray about this and only give what you feel the Lord is leading you to give. There will be no pressure that night for you to give, only an opportunity. It does not matter if you are prepared to make a gift or not, we want you to be a part of this special night. You are an important part of our family and it simply would not be the same without you!
We are excited to be part of the Northwood family and we pray you are excited as well. God continues to do great work at Northwood. We believe God has wonderful plans for our church family.
Agape Families  aims to provide hope and stability to families impacted by incarceration. One of the things that has become more clear to our staff is the need to have more intentional ways of growing deeper with our youth. Many of them have a wonderful experience at camp and desire to come back as leaders. This past summer we introduced the Agape intern program where we invited six of the Agape high school youth to join a nine-week program focused on leadership development, character building and friendship. The plan is to develop a summer internship that will lead to year round discipleship and leadership development for the youth to set them up for life after high school and prepare them to return to our programs and other ministries as leaders and disciples themselves. They hope to hire a Community Engagement Coordinator who can focus their time and energy on engaging the local church community and recruiting volunteers. 
Hosea believes every homeless and vulnerable young person deserves to experience Christ's love and to have the opportunity to live healthy, positive and productive lives off the streets. Through their Resource Center HYS offers food, clothing, toiletries, outdoor supplies, showers, laundry, computer access and a safe place off the streets. Staff work hard to develop relationships and assist the young guests in working through their many barriers in hope they will begin to experience lives of health and purpose. They have experienced significant growth the past two years and next year hope to add at least one more FT staff person and increase hours of operation. The road to lives of health and purpose is very long and challenging and HYS is having an impact, but there is so much struggle, hurt and hopelessness to overcome. They remain faithful and believe love, care and service will help many to break out of the evil cycle of homelessness.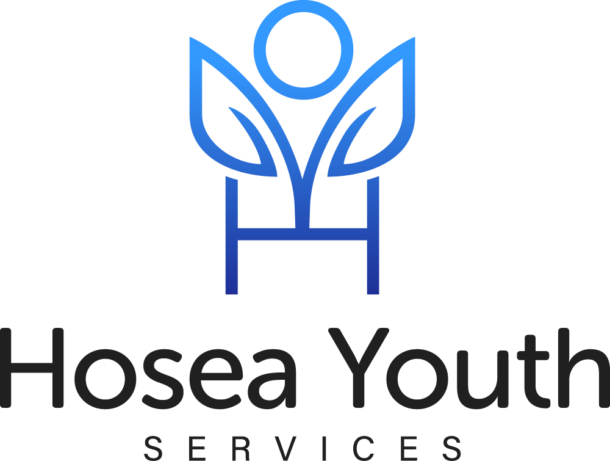 Living Water Family Fellowship:
Blue River
Living Water's mission is to mission is to experience and express Jesus, giving life, light, and hope to the McKenzie Valley and beyond. The current need is funding a temporary modular building they have on their property. The fire changed all of our lives. Even those who did not lose their homes, had the environment they knew for decades upended overnight. The loss of their church building and the scattering of the congregation has made gathering difficult. Isolation of their congregation and community members has always been in issue in a rural area, but it is even a bigger issue now that many public spaces are gone. However, this experience has taught them in very real terms what we know to be true – that the Church is more than a building. The challenging circumstances have allowed them to meet the spiritual and physical needs of our community in a way that they never could have without it. The work of God in the hearts of our hurting community and the generosity of the larger Church have been incredible. They see this as a time thrive and bring light to the McKenzie valley. They are convinced that God will use this fire to create something beautiful. 
veterans legacy: camp Alma
Veterans Legacy endeavors to identify veterans in need who are homeless, suffering from substance use disorders, and/or mental health issues and provide residential care in a safe and secure location at Camp Alma, a repurposed correctional facility. They provide room, meals, clothing etc. Treatment is a combination of core therapy, therapeutic agriculture, and alternative therapies, e.g. art, music, etc. Camp Alma is located on 107 acres west of Eugene. They have a unique treatment model and are anxious to try to approach issues for Veterans that are still resulting in 22 suicides/day nationally – 1 every 3 days in Oregon. They want to change the strategy to assess other treatment pathways and are excited to take on the challenge.


Youth for Christ reaches out to middle and high school students with the Gospel and get them plugged in and connected with the local Church. They do this through events, small groups and church partnership. YFC has converted a church building into a Youth Center across the street from Hamlin Middle School. During Covid they are unable to be on campus and build relationships so they are hosting drop in times, events and small groups at the building. There is an awesome opportunity over the next year as YFC creates programs from the ground up. Over the past four years in Springfield, they have seen kids make commitments of faith and get connected to local churches. YFC is excited to see how and what the Lord does with this new space and opportunity as they increase their presence in the community and make God known to those who live in the neighboring communities and assist in getting them connected to the Church.
Every Child of Lane County
Every Child  mobilizes the community to support children and families impacted by foster care. Every Child recruits and trains caring community members in Lane County to love, care for, and support vulnerable families in order to reduce trauma for children in foster care. By taking simple steps to engage the community to limit childhood trauma, they can begin to end the intergenerational transmission of child abuse and neglect. Every Child's greatest need is improved retention and recruitment of families to care for children. There has always been a lack of foster homes in Oregon. As of July 1, there are roughly 300 foster families in Lane County. In addition to recruiting families, they hope to retain foster families.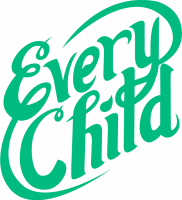 One Hope catalyzes a relational network of churches, pastors, and leaders to pray TOGETHER, serve TOGETHER, and share the Gospel, TOGETHER, unto the transformation of our community. While keeping church distinctive, One Hope provides a way for diverse congregations to function in unity, so that the world will believe, and our community will flourish. (John 17:23) "With a strong history, (10 + years), of praying and serving together, we have a solid foundation, and sense that God is leading us to begin speaking together in new ways; a way that brings hope through His Word, Gospel, and video testimonies through multimedia in Overflow Hope. The vision is for more artists to engage and billboards to display, as well as quality video testimonies from various churches posted on Instagram and the website, changing regularly. There is unlimited potential in the Church of Jesus Christ! Especially a United CHURCH! There is nothing that can't happen through the
various gifts and graces of the different churches working together.
Springfield Young Life is is a relationship-based out-reach ministry to teenagers. YL goes to where kids are and works hard to build life-long relationships with them, and earn the right to share the Gospel formally and informally through our actions and words. Every teenager deserves to hear the Gospel in a way they can understand it, so they can make their own decisions about who Jesus is to them. Springfield Young Life has a new Area Director, and are excited for the leadership he brings and the opportunities to reach out to more students in Springfield, and have healthy ministry taking place. They are better able to recruit and equip caring adults to go into that world of teenagers and be a positive part of their lives.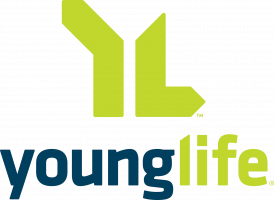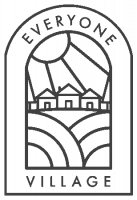 Everyone Church | EVERYONE VILLAGE
Who is EveryOne Church? They serve and lead Jesus inspired and Holy Spirit powered solutions on the frontlines of our community's housing crisis. They do this through the simple act of hand-to-hand service and love and amplify it through the complicated work of operating homeless shelter sites and villages. They are in the planning and development phase of opening Everyone Village – a Jesus-inspired and Holy Spirit powered village for the most marginalized in our community. The site is 4 acres and is master-planned to shelter and serve over 60 people when fully built. 
Wild Ones desires to connect ANY child who has a hunger to ride, groom, feed, or just pet a horse, with the chance to do just that, regardless of his or her circumstances. Wild Ones' services are available to any family regardless of their emotional, spiritual, physical, or financial abilities. Their goal is to establish a long-term relationship with our kids in hopes of building confidence, leadership skills, and character. To build a relationship with a mustang takes trust, courage, respect, and patience. Mustangs are powerful and inspiring, but they can also be stubborn and frustrating. Creating a bond with a mustang can be healing and humbling, and it can teach us as much about ourselves as it does about the horse and the God who created us both. The horses have touched the hearts of hundreds of children and through the mentorship program they have enjoyed the great privilege to invest in the lives of these children long-term. They are honored to be used by God to provide these kids with a break from the stresses of their everyday lives and offer a place where they can enjoy His creation and be loved unconditionally.