Harvest Dinner & Offering
October 16, 2022 | 5:00 PM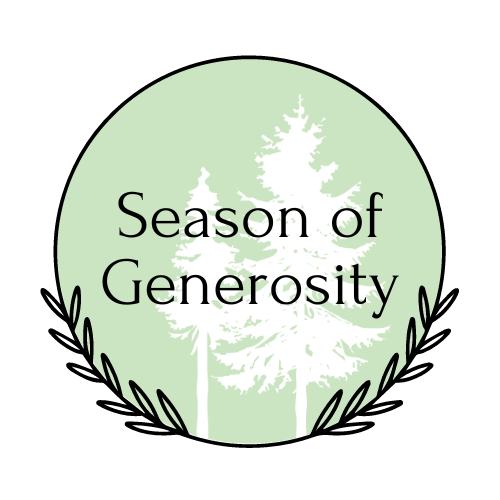 The Harvest Dinner & Offering is an anticipated tradition we have at Northwood. The Harvest Dinner & Offering originated as a way we could come together to remember and celebrate God's abundant blessings of the past year. It will be a great night of food, fun, and fellowship.
Even if it has been a difficult year for you, God's blessings of love and faithfulness are ever-present for each of us. 
As part of giving thanks to God, we take a love offering, which historically helped us meet a special need the church may have. However, during the past eight years, 100% of our love offering has been invested in ministries and organizations who are doing great work and helping people in the name of Jesus. The offering from our dedicated church family has grown from approximately $23,000 eight years ago to over $100,000 last year. If you would like to learn more about these ministries, we encourage you to visit their website.
When it comes to the offering it is common for people to ask, "How much should I give?" As always, we leave that between you and God. Many people have found it helpful to give one day's wage to this special offering. Others have decided to give a sacrificial gift. We simply ask that you pray about this and only give what you feel the Lord is leading you to give. There will be no pressure that night for you to give, only an opportunity. It does not matter if you are prepared to make a gift or not, we want you to be a part of this special night. You are an important part of our family and it simply would not be the same without you!
We are excited to be part of the Northwood family and we pray you are excited as well. God continues to do great work at Northwood. We believe God has wonderful plans for our church family.
Agape Families aims to provide hope and stability to families impacted by incarceration. One of the things that has become more clear to our staff is the need to have more intentional ways of growing deeper with our youth. Many of them have a wonderful experience at camp and desire to come back as leaders. This past summer we introduced the Agape intern program where we invited six of the Agape high school youth to join a nine-week program focused on leadership development, character building and friendship. They hope to hire a Volunteer Coordinator who can focus their time and energy on engaging the local church community and recruiting volunteers. Agape Families has seen so much growth and momentum over the last year and are thankful to God for the ways he continues to provide.
Arc Park | The Arc of Lane County
The mission of the Arc Park by the Arc of Lane County is to create a safe and inclusive community park that will foster friendships, personal growth, learning and fun for people of all ages and abilities. The current need is building the Community Village, which will have the picnic pavilion with many tables, benches and communal areas where parents can take time to visit each other while their children enjoy the park. The Arc Park goes beyond physical accommodations and specialized equipment. This park will be a catalyst in teaching awareness, acceptance and promoting socialization. By merging physical activity with skill-refining challenges, The Arc Park will give people of all ages opportunity to not only exercise their bodies, but their minds as well.
CAFA (Christians as Family Advocates) has a variety of programs addressing concerns that could impact children such as domestic violence prevention, supervised visitation programs, crisis housing for at-risk children, mental health counseling. Helping adults become more healthy and resilient reduces the risks of child abuse, keeps families together, and has the potential to break generational cycles of dysfunction. CAFA'S mission is "to make a safer place for children by educating and equipping with skills the adults in children's lives – primarily the adults functioning as parents." CASA hopes to provide four to five "Faith and Emotional Wellness" community-based, seven-week groups addressing mental health concerns through the lens of faith. The pilot group for this series received overwhelmingly positive feedback and made clear the need for mental health and spiritual support.
The Emerald Valley Quilters coordinates the making and donating of quilts, teddy bears, and totes for children in need at various agencies and organizations in Lane County which work with at-risk children and adults, including Bags of Love, Comforts for Children, The Mission, NICU, and Relief Nursery. They are in need of donations to supply volunteers with enough fabric and batting to make quilts, teddy bears, and totes for the children and families who have been comforted by work of this ministry.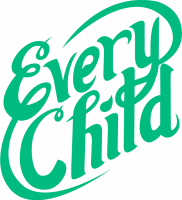 Every Child of Lane County
Every Child  mobilizes the community to support children and families impacted by foster care. Every Child recruits and trains caring community members in Lane County to love, care for, and support vulnerable families in order to reduce trauma for children in foster care. By taking simple steps to engage the community to limit childhood trauma, they can begin to end the intergenerational transmission of child abuse and neglect. Every Child's greatest need is increased Foster Family Retention and Recruitment. Last year Northwood supported the retention and recruitment efforts of Every Child Lane County, enabling them to reach many new foster families! Every Child plans to continue this momentum and expand their impact by growing the Explore Fostering Coffee House attendance, beginning a foster parent mentorship program, and by continuing to provide resource packets to every individual inquiring about becoming a foster parent.

Hosea believes every homeless and vulnerable young person deserves to experience Christ's love and to have the opportunity to live healthy, positive and productive lives off the streets. Through their Resource Center HYS offers food, clothing, toiletries, outdoor supplies, showers, laundry, computer access and a safe place off the streets. Hosea plans to add significant services this year, including a Guest Advocate, a new counseling/classroom, and a potential partnership with a local Christian counseling center. The Guest Advocate will be solely responsible for knowing each of the young guests and providing needed assistance in working through their issues and barriers. The classroom will provide a counseling space as well as a space for small classes, such as lifeskills, job skills, financial management, bible studies, etc. The partnership with the local counseling center will provide an on-site counselor who will be available for the young guests.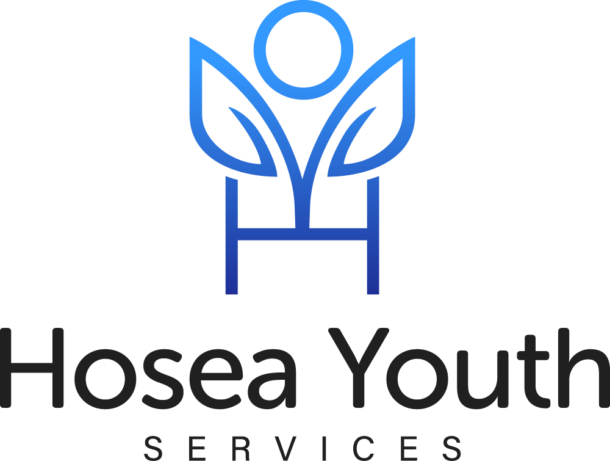 One Hope catalyzes a network of churches, pastors, and community leaders to function in unity together unto the transformation of Eugene/Springfield. They engage three objectives to fulfill their mission: Pray Together, Serve Together, and Share the Gospel Together. Through unity and serving, the Gospel is authenticated, and believers engage in the restoration and redemption of our cities through genuine love and relationships in all sectors of our cities. Following the Holiday Farm Fire, One Hope established "Sheds of Hope", as a first step in the rebuilding process for many whose homes were destroyed. The collaboration, systems, and network is now pivoting all of that synergy to mobilize volunteers and resources for "Cottages of Hope". These cottages will be an adaptation of the Sheds of Hope model. Together, we are restoring broken places in our city; impacting schools, mentoring students, providing homes, embracing orphans and widows. 
Pro-Bone-O provides free veterinary care for the pets of individuals experiencing homelessness. We operate two free clinics, out of the Eugene Mission, and are primarily volunteer run. We provide vaccinations, wellness exams, spay/neuter vouchers, referrals for procedures, pet food, and supplies. As the demands for services increase, Pro-Bone-O is seeking support for staffing for a Veterinarian position and a Development Coordinator. Pro-Bone-O is the only service available for their clients who seek veterinary care, therefore long-term sustainability is crucial.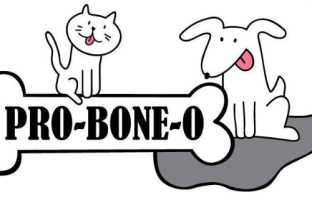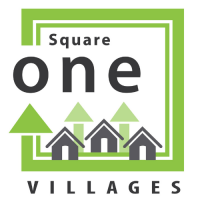 SquareOne Villages addresses the issues of homelessness in our community and the lack of affordable housing. Their mission is to create democratic communities with homes that are permanently affordable and environmentally sustainable. In both their shelter and housing projects, resident self-management, community-building, equity, and permanent affordability are core values. Their land trust co-op model is a home ownership model, with SquareOne owning the land as a community land trust and the co-op members collectively owning the homes on the property. Each resident pays an upfront equity "share," which is returned to them with 3% annual simple interest when they leave the co-op. SquareOne plans to build additional sleeping units at a Safe Sleep Site for adults experiencing homelessness. 
veterans legacy | camp Alma
Veterans Legacy, via Camp Alma, provides residential care for Veterans suffering from drug/alcohol addiction, PTSD and other mental health disorders often concurrent with homelessness. They provide a safe, secure facility and coordinate all therapy resources the individual Veteran may need or be required to participate in. Their mission is to reintegrate a Veteran back into the community who is clean/sober, with all ongoing treatment resources in place, and arranging stable housing. We pride ourselves on ongoing case management on an indefinite basis keeping our Vets "in the family." Camp Alma is located at the former Lane County Sheriff's Inmate Camp, that was built in the early 1990s. The lighting in this era is expensive to operate and very inefficient. They plan to make capital improvements to help Veterans at Camp Alma feel safe and comfortable.


Wild Ones desires to connect any child who has a hunger to ride, groom, feed, or just pet a horse, with the chance to do just that, regardless of his or her emotional, spiritual, physical, or financial abilities. Their goal is to establish a long-term relationship with kids in hopes of building confidence, leadership skills, and character. The horses have touched the hearts of hundreds of children and through the mentorship program they have enjoyed the great privilege to invest in the lives of these children long-term. Wild Ones is used by God to provide these kids with a break from the stresses of their everyday lives and offer a place where they can enjoy His creation and be loved unconditionally. With growing need to maintenance and repairs, there is a need for additional staffing who can help with maintenance as well as provide mentorship for children at Wild Ones Youth Ranch.