Resurrection Celebration to Follow
Wednesday, April 13 at 6:30pm
Northwood Christian Church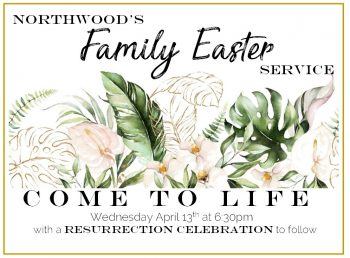 Sunday, April 17 at 7:00am
The Field – 2290 Marcola Road
at Northwood Christian Church
Sunday, April 17 at 8:00am
Sunday, April 17 at 9:30am
Sunday, April 17 at 11:00am


Join Others in Prayer for 24 Hours
Take a moment in this busy week to remember the sacrifice that Jesus made for each one of us. Be in prayer that Northwood can be a shining light to our community. 
Go to Northwood's YouTube page for an introduction, and quiet music while you pray. There is no set time, just pray when you think about it during the day or night. You are invited to come to the church during the day on Friday, and pray in the Prayer Room we have prepared. You can go to the field and pray. You can pray at home. Just PRAY.
The Staff have recorded Devotions for Easter week. Devotions will be available on the website, in the app, on Facebook, or you can receive them by e-mail. If you want to receive them by email, please let us know here.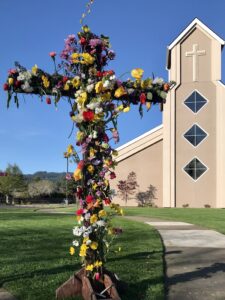 Bring flowers from your garden on Easter to cover the empty cross. The cross will be on the front lawn on Friday, April 15 and Saturday, April 16 to add your flowers to. It will be moved inside for the Sunday services.