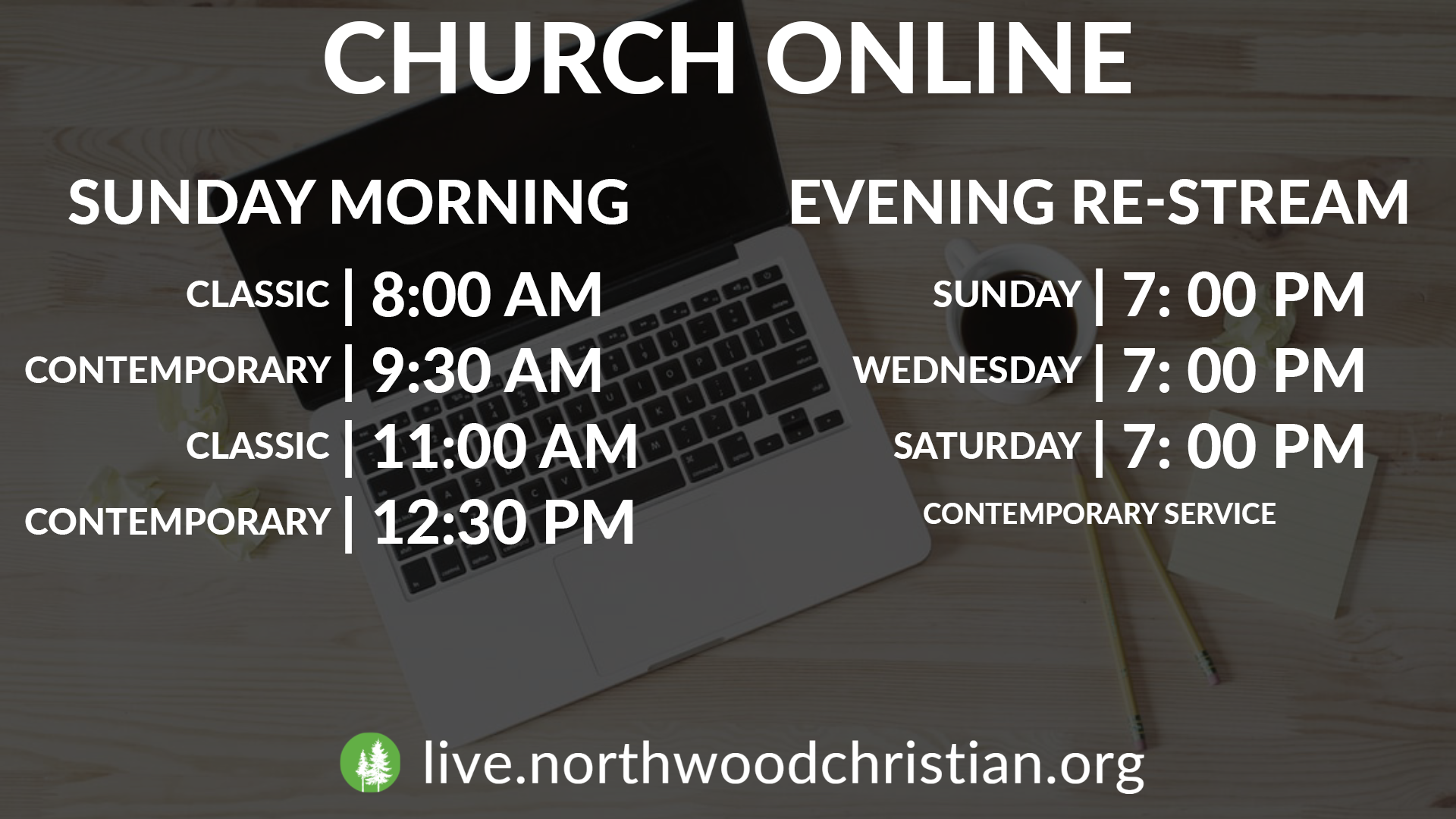 Welcome to Northwood Christian Church Online! Here we get to participate in a connected world for Jesus. The great commission lived out through our devices.

We are so excited that you are here!

During our online service, there will be others watching together chatting together, praying together, worshiping together. We will share music, encouragement, and a gospel-centered message.