Though we have several services, we provide multiple opportunities for the Northwood Family to come together as one church to worship together, fellowship, and experience intentional time celebrating life together.
Any questions about Northwood Events can be sent to info@northwoodchristian.org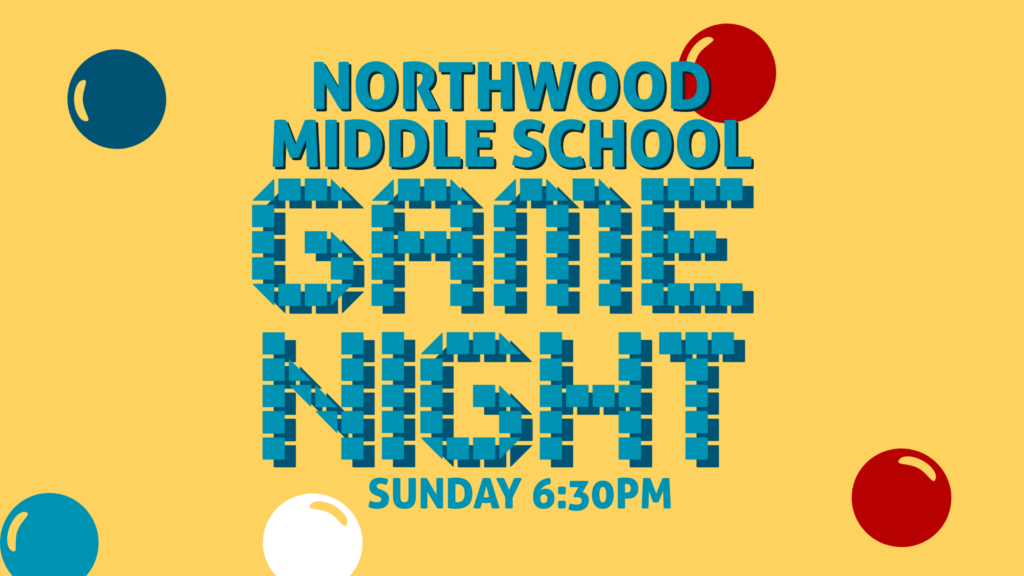 The last Sunday of the month at 6:30pm, our middle schoolers will meet at Northwood for an evening of games and the type of fun only middle schoolers can love!
Join us for the Women's Christmas Dinner on December 1 at 6:00pm. This dinner is an opportunity for fellowship, to enjoy special music, and to hear a devotion from Tammie White. This year's service project will benefit Dove Medical. RSVP at the link below by November 28!
Mission to Mexico Interest Meeting
Interested in going to Mexico during Spring Break? Attend the Interest Meeting on Sunday, December 4 from 1-2pm and find out more about the trip! Applications are due January 15, 2023 with a deposit of $100.
If you have lost someone this past year, join us to honor and remember them in a special service. Let the office know if you have someone you would like to honor by emailing Jill Noble at  jill.noble@northwoodchristian.org.
Men's Christmas Breakfast
Calling all Men of Northwood! On Thursday morning, December 15 at 7am gather at the church for good food and good fellowship. RSVP to Dennis Covert or at the link below!
High School Winter Retreat
High Schoolers are retreating to the mountain homes of Camp Yale in Blue River from January 13-15. Enjoy some outdoor time, eat good food together, laugh and play games, and soak in the hot pool at Belknap Springs. Together we'll connect with the simple way of Jesus. Register before 11/30 for the Early Bird Special of $50. Starting December 1, the cost of registration is $75.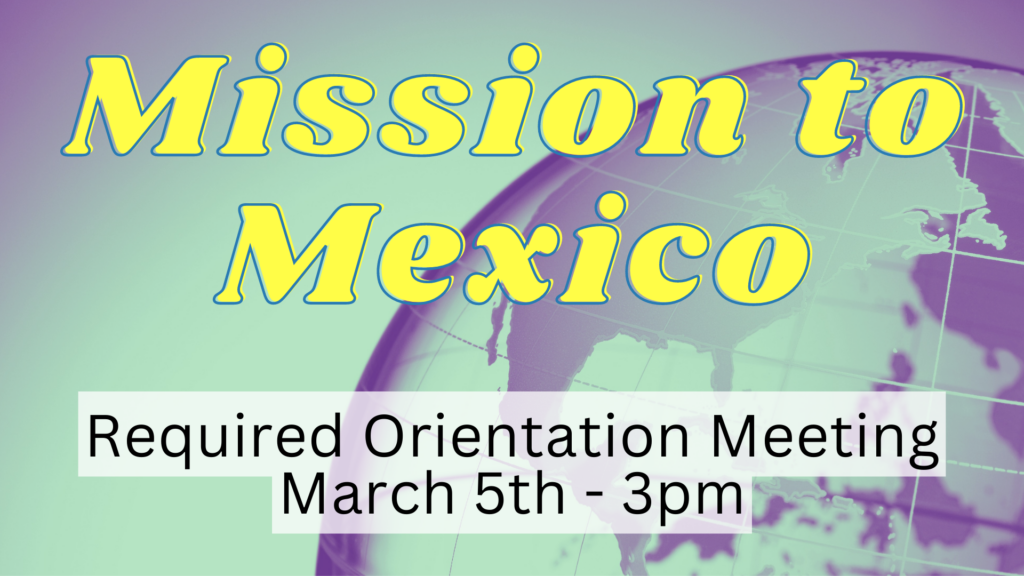 Mission to Mexico Orientation Meeting
All who are going on the Mission to Mexico trip are required to attend the Orientation Meeting on Sunday, March 5 at 3pm. Your final payment is due that day as well.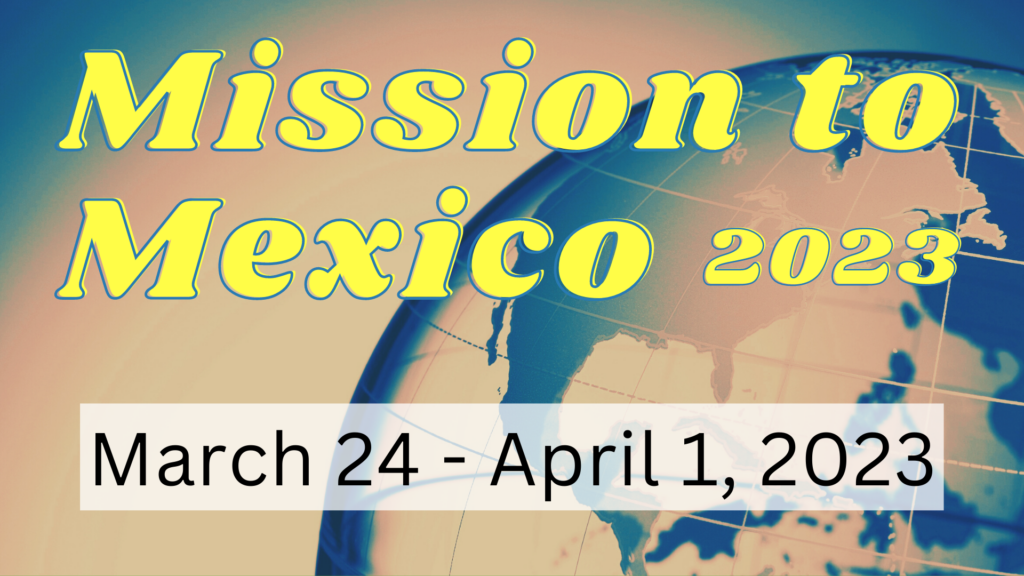 The Mission to Mexico team will be driving down to Mexico for a short-term mission trip from March 24, 2023 – April 1, 2023.